THE CARD PROJECT
Whistler Children's Centre Fundraising Committee is excited to announce that The Card Project Fundraiser is back and online orders are now OPEN!   The Card Project turns the kids masterpieces into professional greeting cards and notebooks! The Whistler Children's Centre receives 20% of the total order value. Please support this awesome fundraiser! 
Our Art Cards are ready to orders!
Go to www.TheCardProject.ca
Click on "TO ORDER"
Click on "USE MY SCHOOL ACCESS CODE"
Enter our School Access Code: WC44
Find your child's class (use the dropdown menu)
Enter your child's first name
Order cards and products if you wish! It's that easy!
Please note: Deadline for Priority Orders is Sunday, October 27. These orders will be delivered in the week of November 25-29.
Final order deadline is Sunday, November 17th. These orders will be delivered in the week of Dec 9th – 13th. 
If you have any questions, reach out to Marcelle@TheCardProject.ca
Thank you for your support! 
---
CHOCOHAPPY
The Whistler Children's Centre has a *sweet* holiday treat for 2019 – we are happy to continue our fundraising partnership with Chocohappy.
Chocohappy strives to make caramels and truffles that make you want to go mmm… more please! The confections are hand made in small batches to order, using only natural ingredients, and wrapped in unique and fun paper cones. They are perfect as a gift, a stocking stuffer, for you to share or even hide and enjoy all by yourself! 
Please have a look at the attached order form for flavour and order details; print off, complete and drop off at your child's classroom with payment (cash or cheque – made out to 'The Chocolate General Store'). Cones will be delivered to each classroom for pick up.
 Cones – $19 each (3 or more, $17 each)
Order Deadline – November 08, 2019
Pick Up – December 03, 2019
*The Whistler Children's Centre receives a donation of $5-7 PER CONE SOLD (depending on quantity purchased)
---

 7th Annual Pumpkin Drop  
Sunday November 3rd
11am – 1pm
By Donation ($5 minimum)
Hot Dog Concession, Warm Beverages & Bake Sale
Thanks to our sponsors
Whistler Fire Rescue Service

RMOW
GFL Green For Life Environment
Tim Hortons
Creekside Market
---
ONGOING FUNDRAISERS:
SPUD- When you order from SPUD, 25% of sales
will benefit the Whistler Children's Centre. For instructions on how to order please click here 
Loveable Labels – Lovable Labels and Whistler Children Centre have teamed up to provide parents an opportunity to purchase quality labels. 20% of Every Sale goes to support the Centre. To place orders online, www.whistlerchildren.lovablelabels.ca 
Scholastic Book Club
By participating in Scholastic Book Clubs, your child's teacher can earn FREE teaching materials. Every order you or your child places helps earn Bonus Coupons that your child's teacher can use to choose FREE classroom resources from the Book Clubs Reward Catalogue, Classroom Essentials Catalogue or to choose FREE books for the classroom from each month's Book Club.
---
The Father Daughter Dance is the WCC largest fundraiser, and one of the premier children's events in Whistler. A magical evening of dancing, dinner, activities and fun for fathers and daughters in the Fairmont Chateau Whistler's glamorous ballroom.  The dance is for girls in Kindergarten – Grade 7 and their Dads, or other male loved one. Moms – you get to sit at home and relax!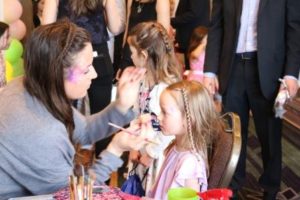 Approximately $24,000 was raised for the Centre in 2019. These funds go directly to our operating costs.

Thank you to 2019 Sponsors:
Father Daughter Platinum:
---
Father Daughter Gold: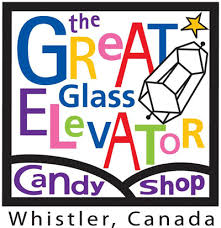 ---
Father Daughter Event Sponsors:
Mongolie Grill- Chris Miron
Creekside Dental- Julian Truong
Dub Tubs- Jeff Girvan
Whistler Creative- Ruth Barrow
Shaw Carpet & Floor Centre- The Arcuri Family
---
Community Gaming Grant
Thank you to MLA Jordan Sturdy for presenting us with the Community Gaming Grant this year! The funds allow us to continue to offer the highest quality of child care.
---
Pumpkin Drop– Thank you to participants and volunteers for making our 2018 such a success~ $1789.65 was raised!
Don't know what to do with those leftover jack-o-lanterns from Halloween? Head over to the annual Pumpkin Drop at Whistler Fire Hall 3 in Spring Creek, in support of the Whistler Children's Centre. Families get the chance to climb up three stories and drop their pumpkin out a window by donation.
Firefighters will be on hand to scoop up the smashed pumpkins, where they will be deposited into a compost truck onsite.  If you don't have a pumpkin to bring, no worries there are always lots of spares on hand.  There will also be warm beverages, baked goods and BBQ treats for sale.
See all the action here!
Whistler Children's Centre